Click here to see the Lagoglyph Animation in New York, 2010.
---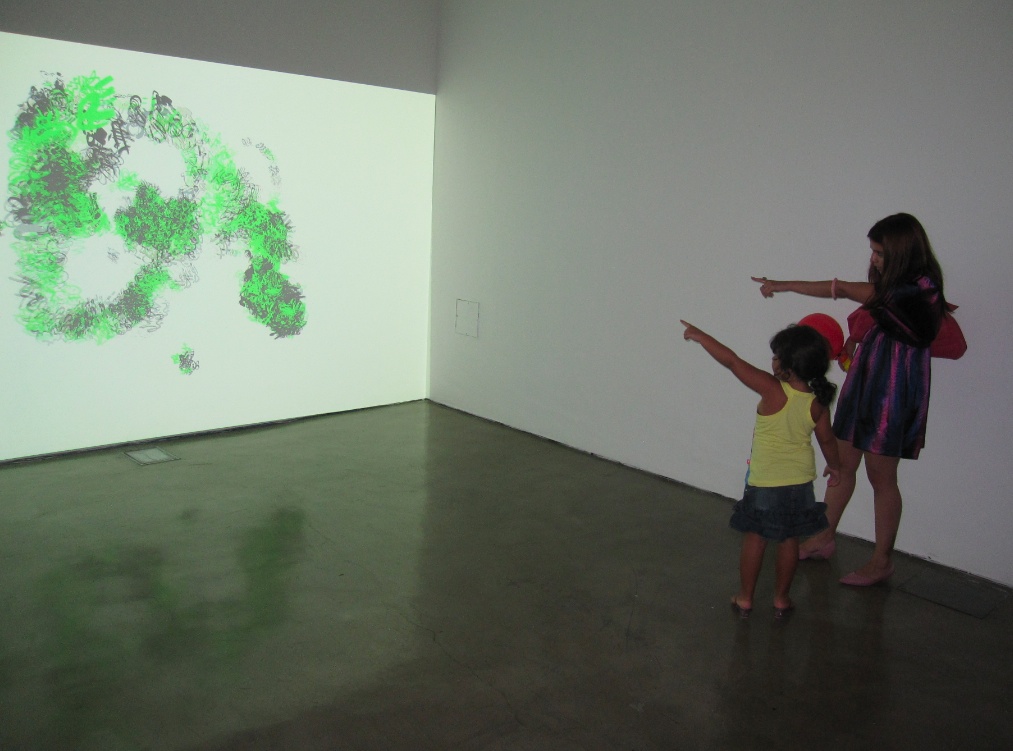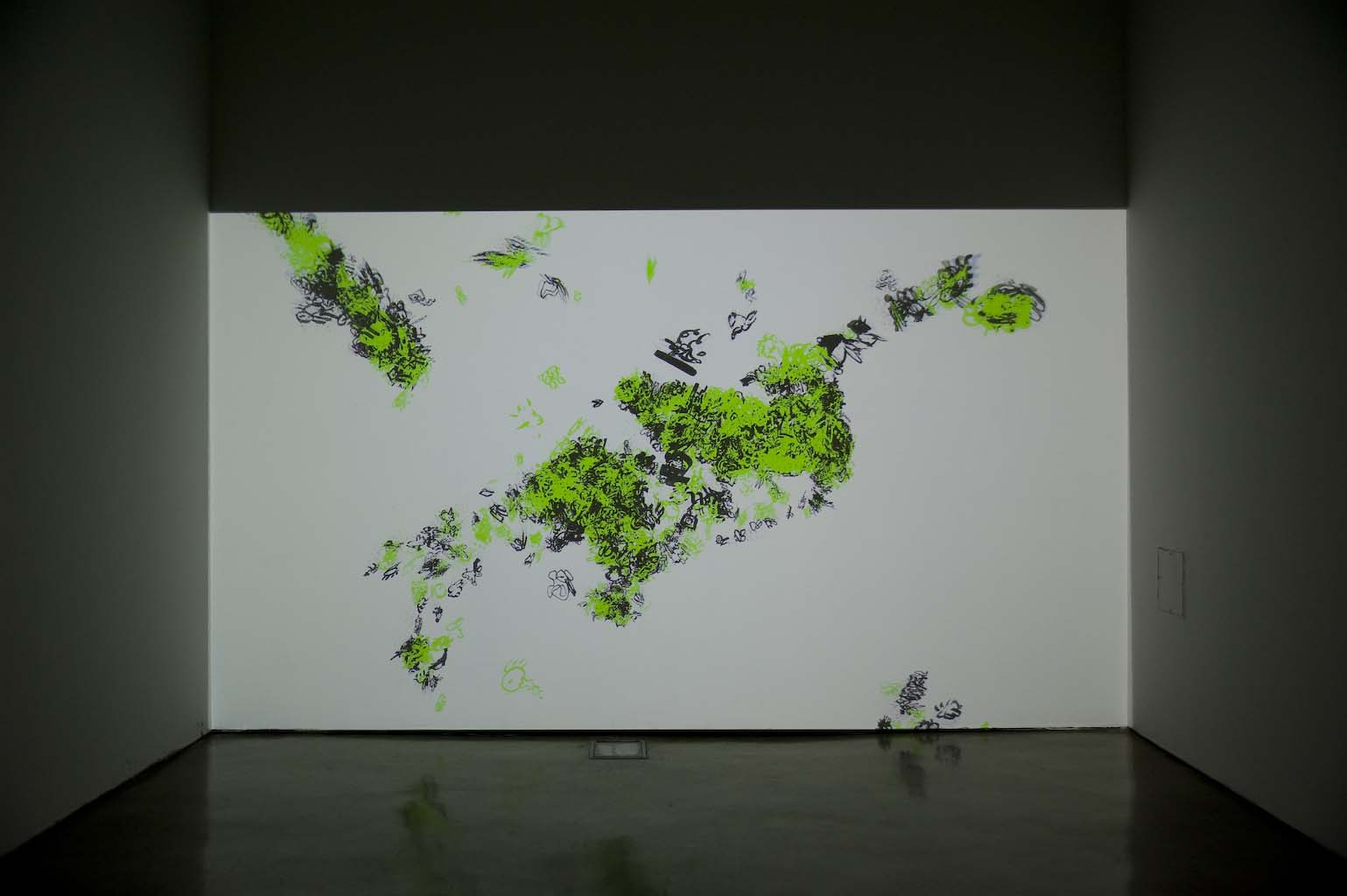 Eduardo Kac, Lagoglyphs: Animation (2009)
Real-time parametric animation, color, silent, loopless (no fixed duration), edition of 5.
The real-time computer animations of the lagoglyphs, continuously flowing and reconfiguring themselves in new streams, place emphasis on the generative mutability of writing.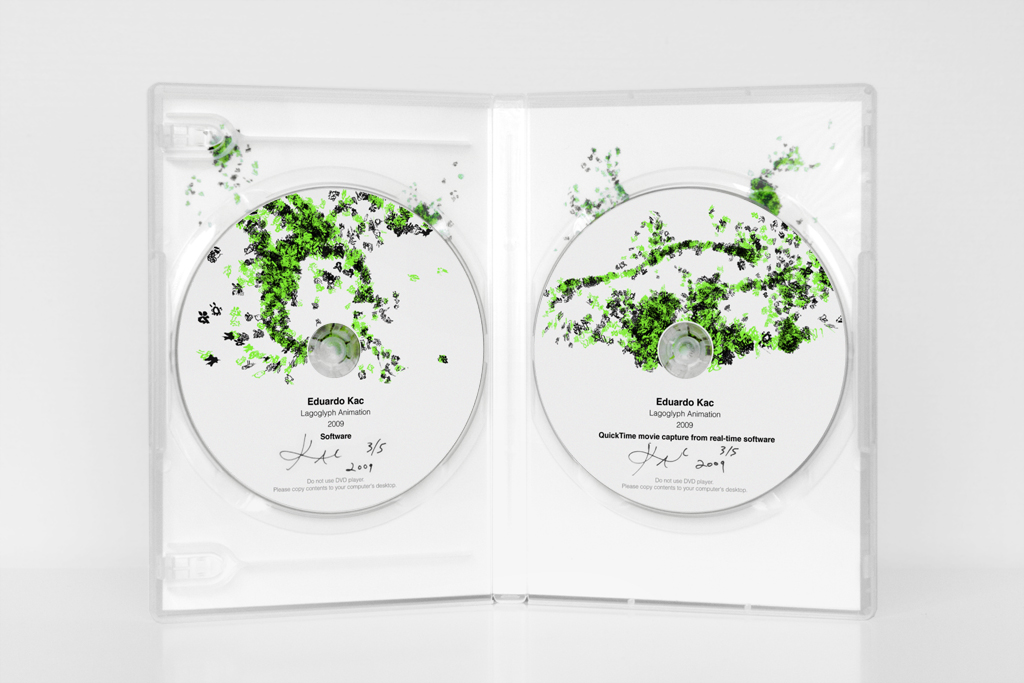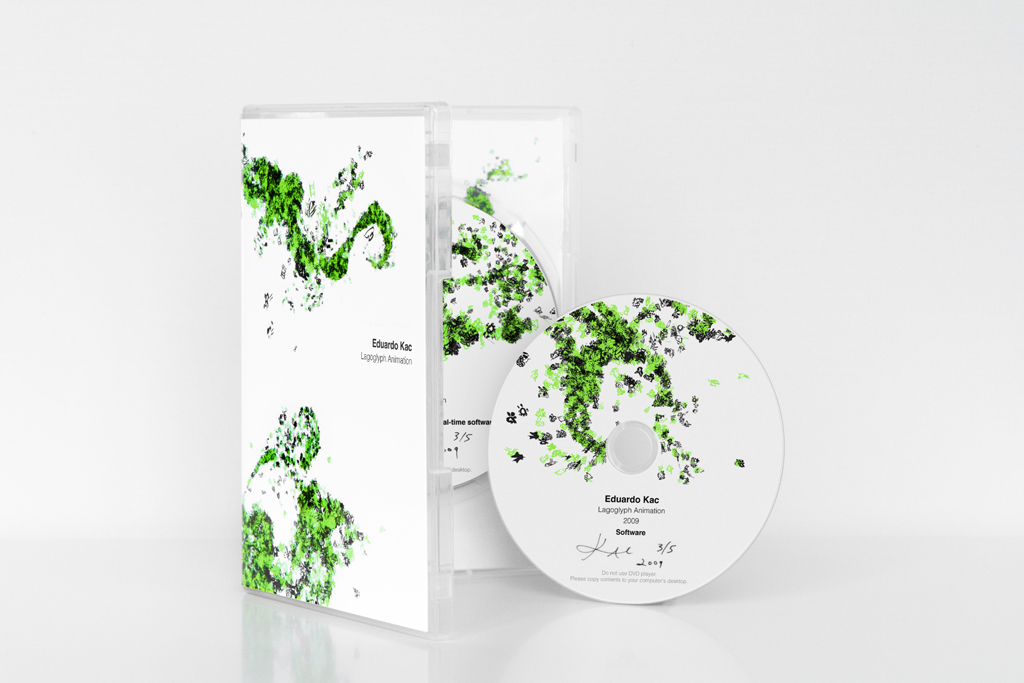 ---
CLICK HERE TO SEE A LOW-RES SHORT CLIP (QuickTime Player required; free here for Mac and PC).
A 6 min recorded excerpt is included in Aspect, Vol. 17, Spring 2011.
---
Back to Kac Web