---
Télescope intérieur [Inner Telescope]
An artist's book by Eduardo Kac
Published by Atelier Marie-Sol Parant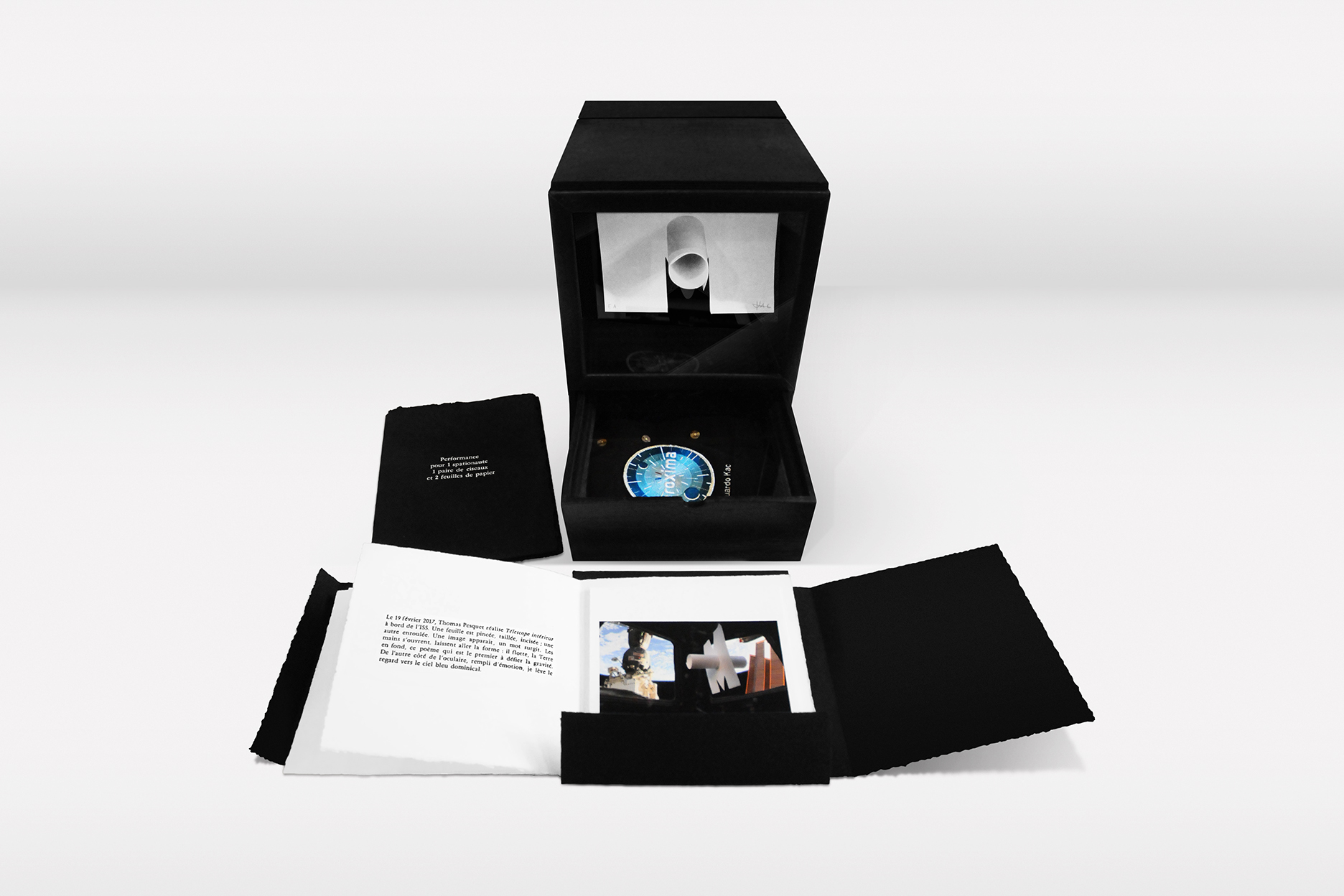 THE INNER TELESCOPE ARTIST'S BOOK was published
in and edition of 15 copies, by Atelier Marie-Sol Parant
at Bout des Bordes, Normandy, in 2017.
It is numbered and signed by Eduardo Kac.
It consists of:
• An illustrated letterpress book comprised of seven booklets (in French only)
• A portfolio of seven prints (signed and numbered by Kac)
• The official Space Poetry polo shirt
• An edition of the Space Poem
Inner Telescope
(signed and numbered by Kac)
• A black structure made of wood and glass
---
LE LIVRE D'ARTISTE TÉLESCOPE INTÉRIEUR a été réalisé
en 15 exemplaires, dans l'atelier Marie-Sol Parant
au Bout des Bordes, en Normandie, en 2017.
Numérotés et signés par Eduardo Kac.
Il est constitué :
• Un livre en typographie manuelle constitué de sept livrets (en français)
• Un portfolio de sept estampes
• Le polo officiel Space Poetry
• Une édition du Space Poem Télescope intérieur
• Une structure noire en bois et en verre
---
Kac Web