Order from:
Printed Matter, 231 11th Avenue, New York, NY 10001; T: 212 925 0325.
Librairie Michèle Ignazi , 17 rue de Jouy 75004 Paris France; Tél : +33 1 42 71 17 00; email: <michele.ignazi@wanadoo.fr>.
---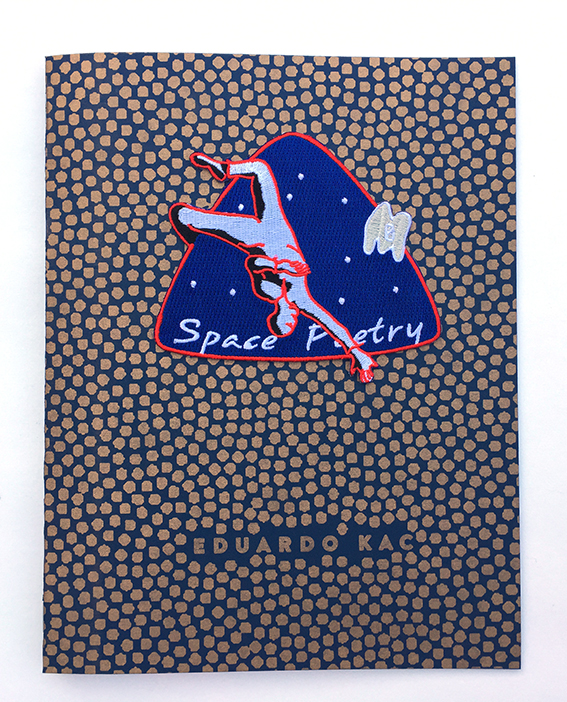 Eduardo Kac's artist's book Space Poetry (cover above; pages from the book below).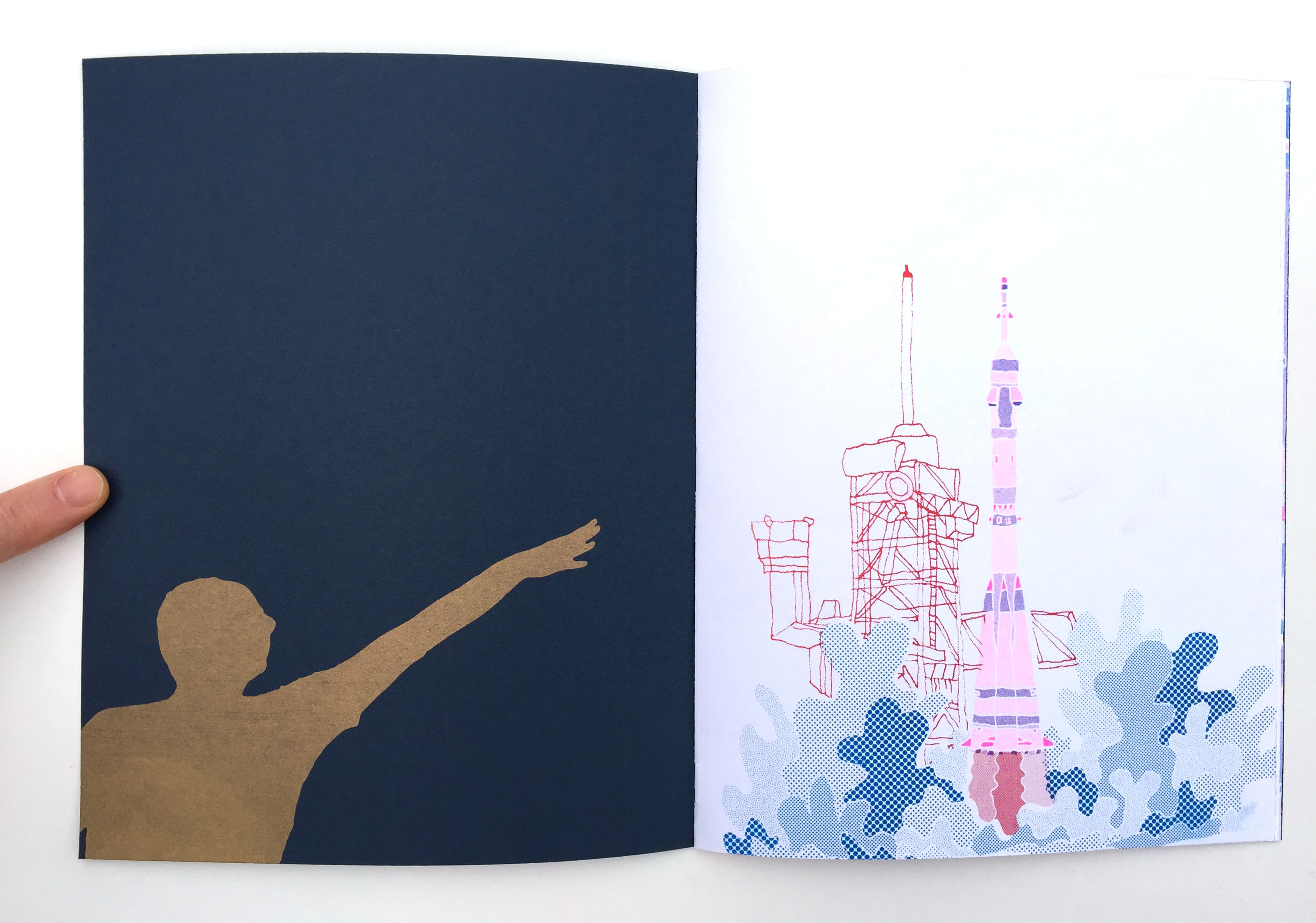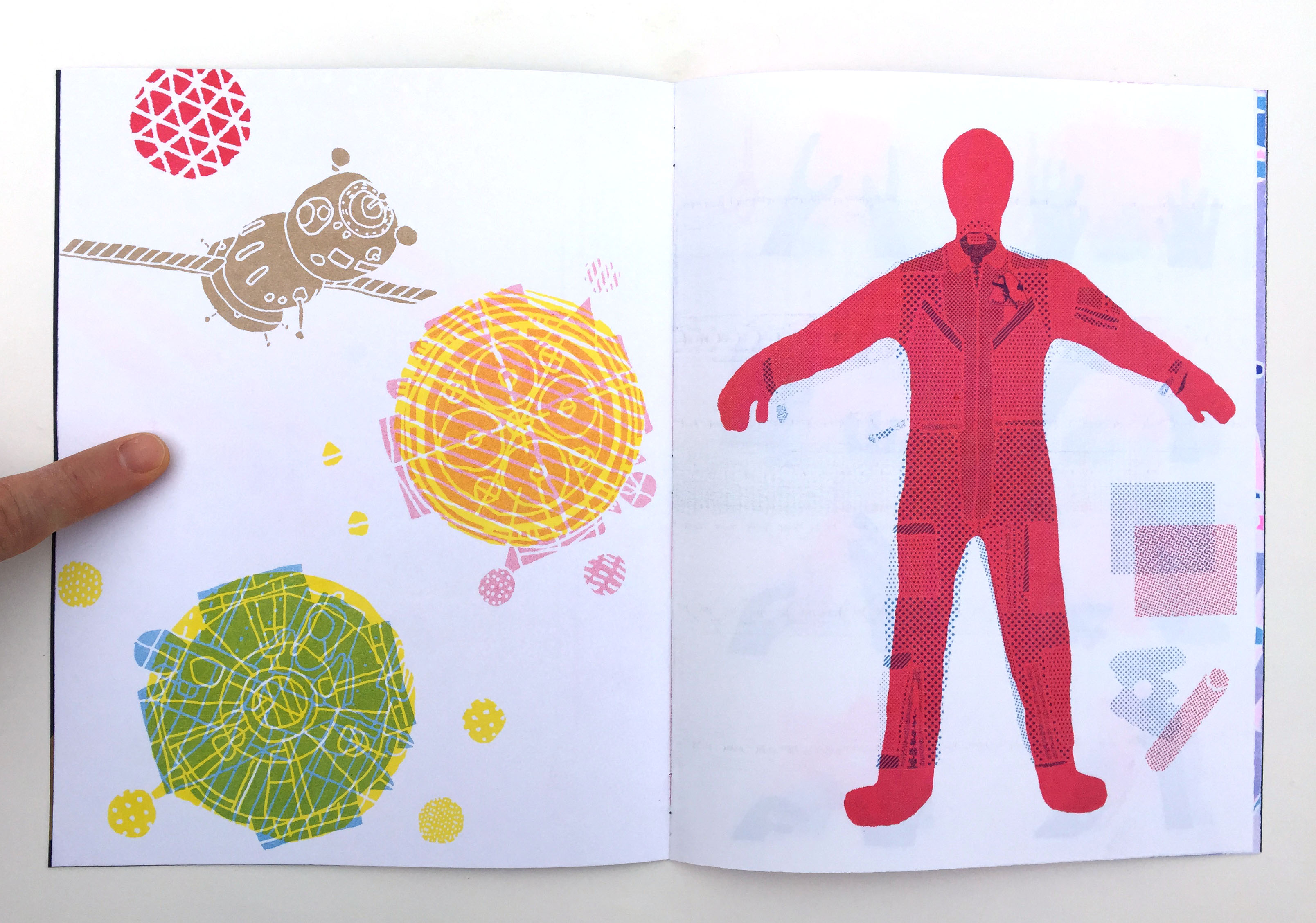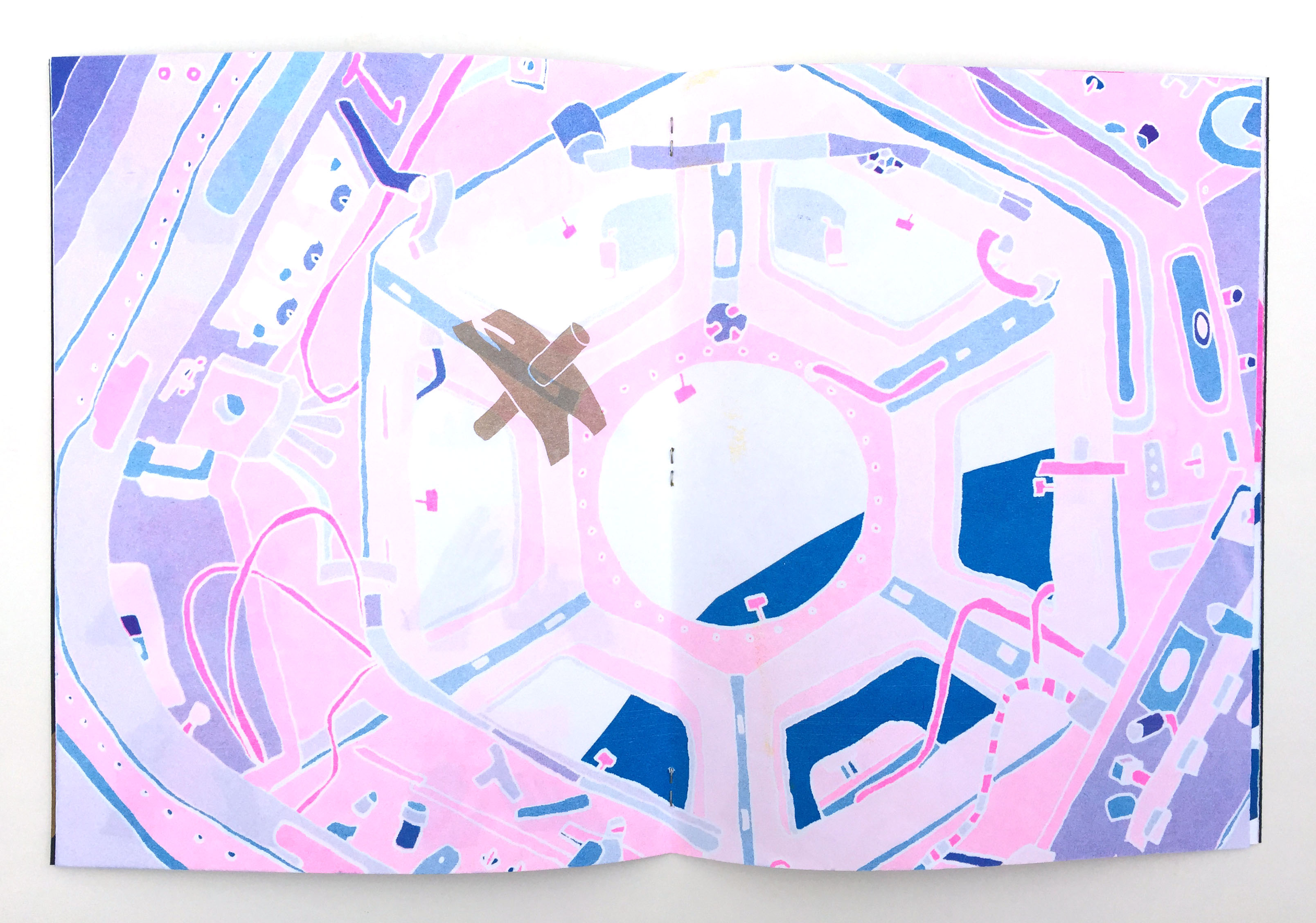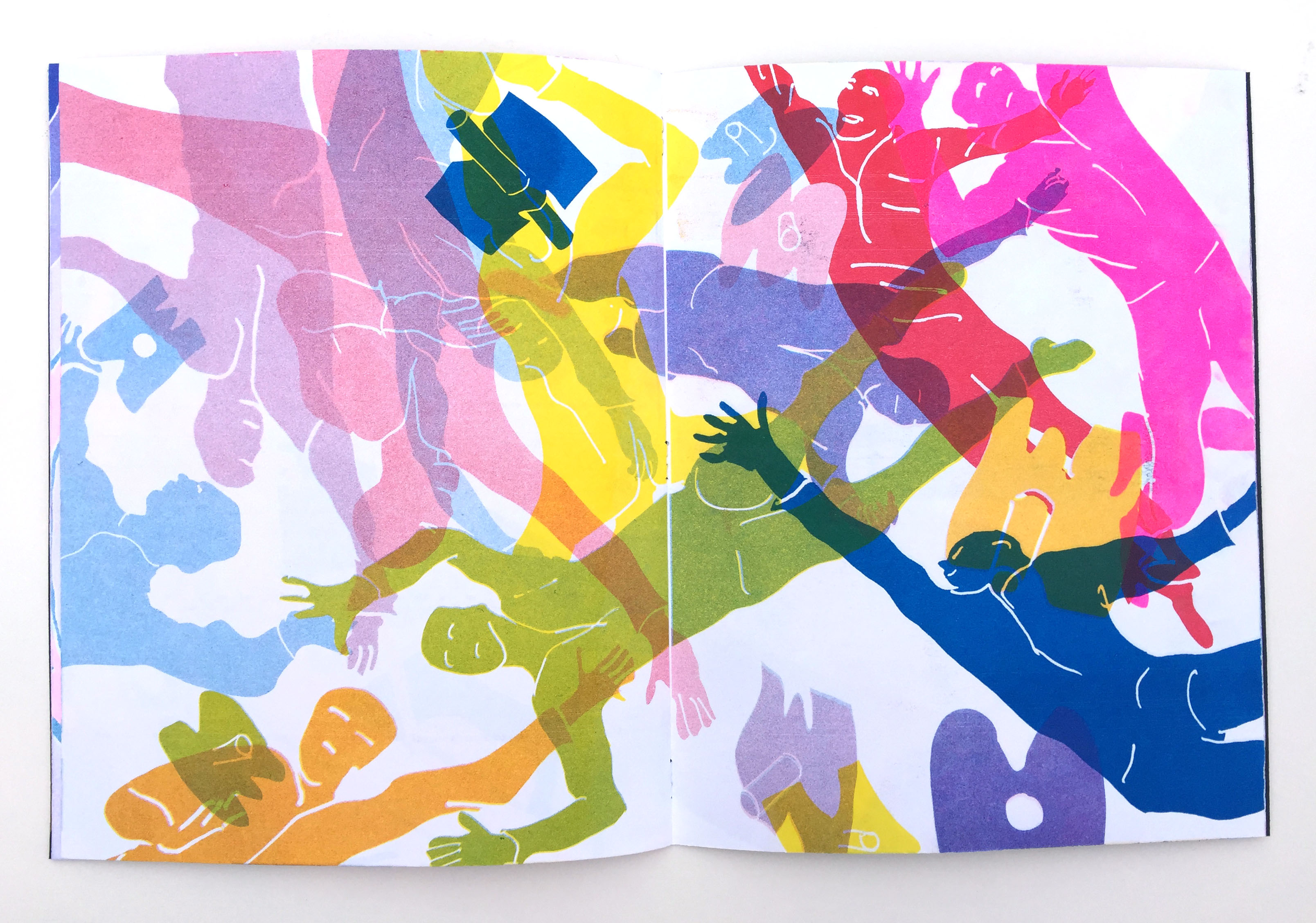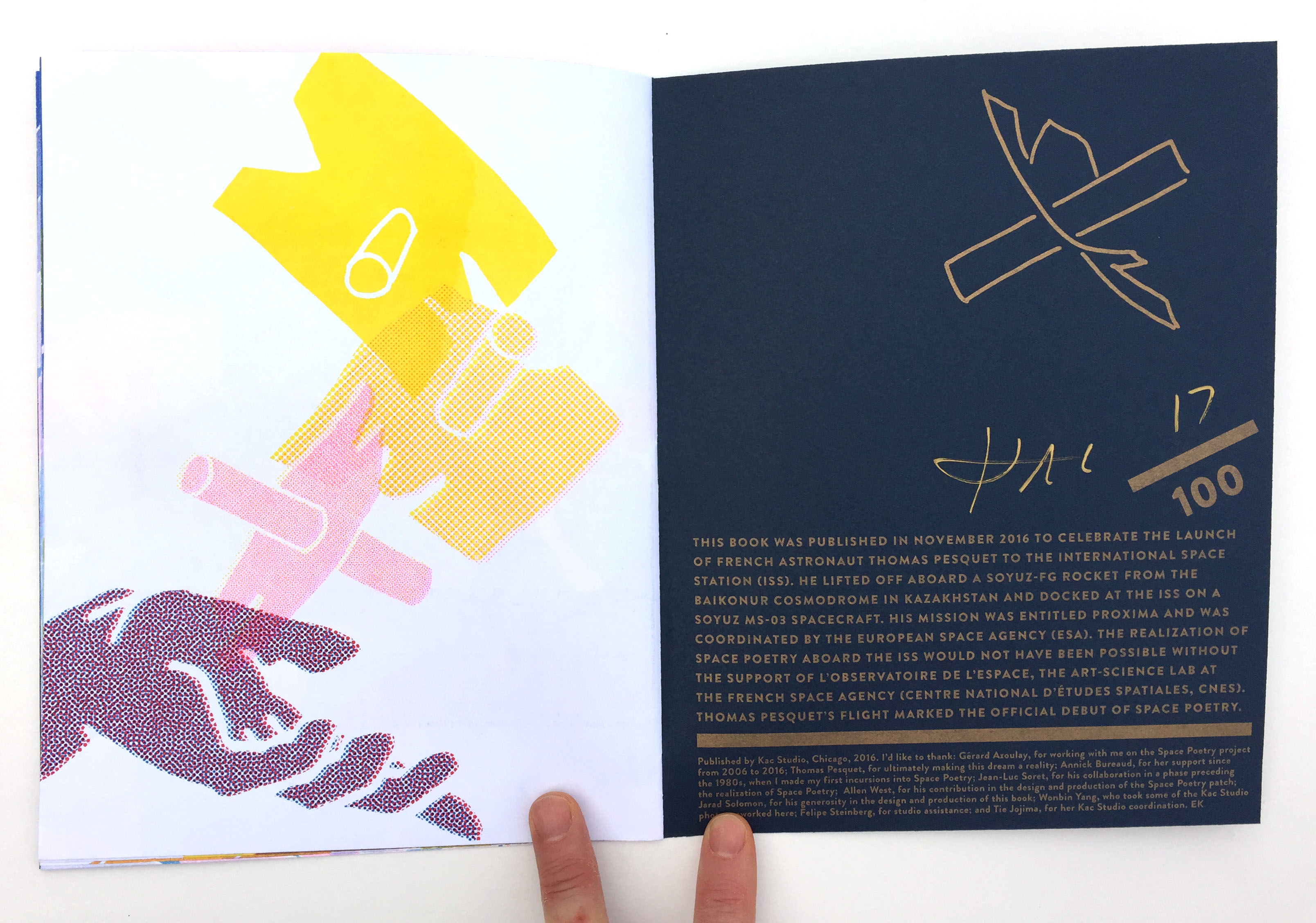 ---
Title: Space Poetry
Date: 2016
Specifications: 20 pgs., multicolor risograph artist's book with onlay embroidered patch, 7.6 x 9.8 in (19,5 x 25 cm). Signed and numbered.
Languages: English
Edition: 100
Summary: Through a sequence of images and wihtout text, the book unveils the story of the collaborative adventure between an artonaut and an astronaut to produce and experience the first non-terrestrial artwork. The book was published on November 2016 to celebrate the flight to the International Space Station of French astronaut Thomas Pesquet, with whom Kac has collaborated in the creation of the poetic artwork Inner Telescope [Télescope intérieur]. Pesquet's mission is entitled Proxima and is coordinated by the European Space Agency (ESA). The realization of Space Poetry aboard the ISS is coordinated by l'Observatoire de l'Espace, the art-science lab at the French Space Agency (Centre national d'études spatiales, CNES).
Publisher: Kac Studio, Chicago
Click here to see photos of the book launch in Paris.
---
Back to Kac Web