Order from: Printed Matter, 231 11th Avenue, New York, NY 10001; T: 212 925 0325.

---
ISS#71904
An artist's book by Eduardo Kac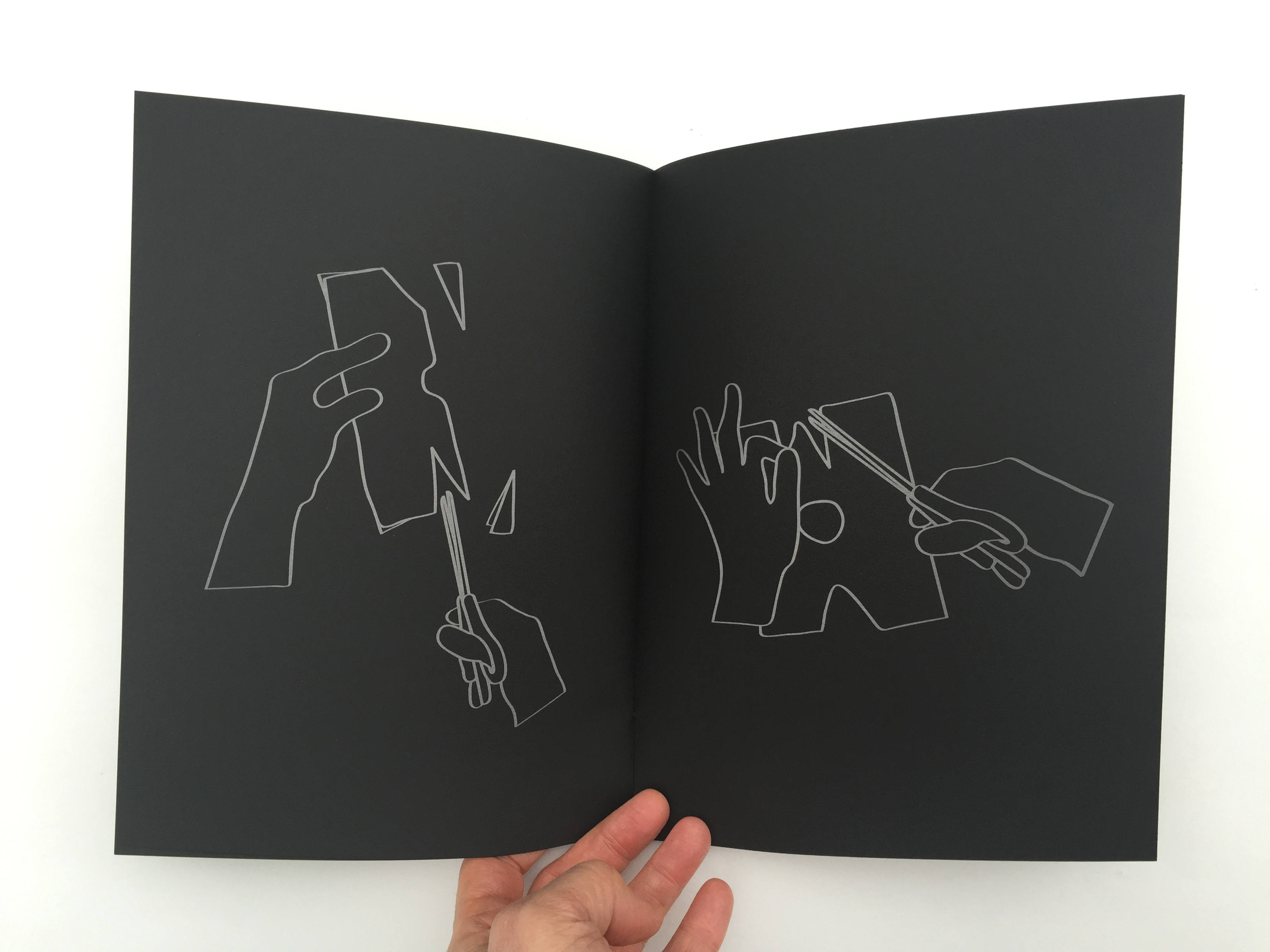 ---
Title: ISS#71904
Date: 2017
Specifications: 16 pgs., metallic silver ink on black paper (offset) 7.4 x 10.23 in (19 x 26 cm). Signed and numbered.
Languages: n/a
Edition: 100
Summary: Functioning as a manual, the book shows, step by step, the protocol created by Eduardo Kac (and followed by astronaut Thomas Pesquet aboard the International Space Station), in the realization of the space artwork "Inner Telescope". Published on the occasion of the world's premiere of "Inner Telescope", realized at the headquarters of the French Space Agency, Paris, in 2017.
Publisher: L'Observatoire de l'Espace, the art-science lab at the French Space Agency (Centre national d'études spatiales, CNES).
---
Back to Kac Web